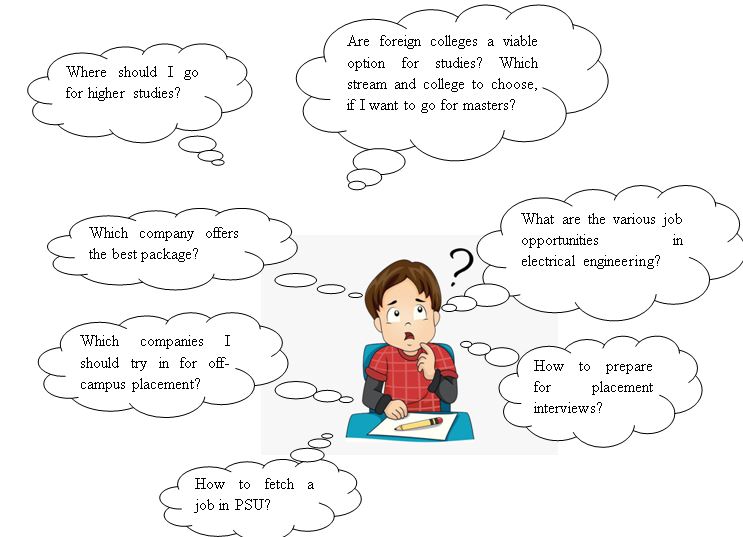 Many such queries puzzle students when they want to decide a career that best suits their dreams and aspirations for a bright future.  Nowadays students have plenty of career options to choose from depending on their interests and skills. But insecurities and vulnerabilities of their mind regarding their choice hinder their decision and hamper their growth. This is where the role of a strong network of successful and experienced alumni comes into play.
Robust Alumni Network: A robust, well-engaged, supportive alumni network is pivotal for the progress of current students and the institution as a whole. It is well quoted that "An organization's alumni are the reflection of its past, representation of its present and a link to its future". Therefore, the Electrical and Electronics Engineering Department of KIET Group of Institutions has a robust alumni network as we consider alumni as our loyal supporters as well as our best ambassadors and they too, in return inculcate a feeling to give back to their college in the best possible way they can.
We try and engage our alumni through different means depending on their skills, interests and where they are currently stationed in their life. We also use social media extensively to engage with our alumni and celebrate their successes as much as possible.  We have a dedicated column in our departmental website which shares alumni stories and successes.
Just take a cue from the success stories of our alumni by clicking on the link https://www.kiet.edu/uploads/department/EN/Success%20Story%20EN.pdf  and take inspiration of achieving your career goals in the field of Electrical Engineering.
Our department is continuously striving to strengthen this student-alumnus connect in the following ways:
Sharing expertise through webinars and meets: Several webinars and meets are arranged digitally for our current students regularly wherein our alumni share their valuable experiences, expertise and skills in their respective fields. Students get to clear their doubts and queries related to their career prospects and this also helps in students to keep them abreast of continuously transforming market demands in the job sector.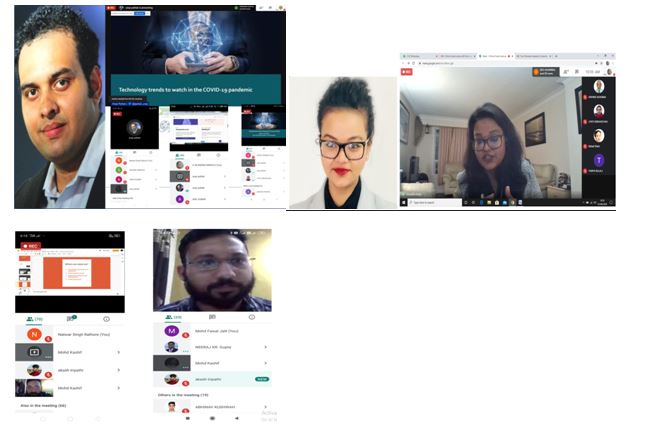 Mentorship and Career Guidance: Our alumni network actively participates in mentoring students in their respective fields. Every connected alumnus of our network takes responsibility of mentoring at least 4 students. Their guidance helps in enhancing the employability skills of current students by offering career advice, internship opportunities and increasing the professional networks to increase their chances of getting placed.
Mentee speaks: "We get several opportunities to connect with them through various possible platforms. Our alumni help and guide us in various fields and prepare us for the industry so that we could easily achieve our goals. I am very thankful to our department for giving us a chance to interact with our seniors and get mentored by them. Recently, we got an opportunity to interact with Ms. Anamika Singh, (Batch-2011-2015) currently working as Project Administrator for RecordXpress in Toronto, Canada, through Google meet. It was a wonderful experience to talk to her. She made us aware of various study and job opportunities abroad after graduation and the process to apply to these opportunities. We also got to discuss various challenges encountered while going for studies abroad."(Prachi Jaiswal, EN 2nd year)
This alumni connect is not only beneficial for the institution but also for the alumni itself. This mentoring experience is in itself rewarding for them.
Alumni speak: "Thank you so much for the opportunity to deliver a guest lecture to my juniors. I will be more than happy to be available whenever you guys need me. It really means a lot to lend a helping hand. I can very well recollect the time in college when we people had the transformation phases through many such eminent talks."- Ms. Anamika Singh, Year 2015 Pass-out.
Truly said, "I think the success of any school is measured by the contribution the alumni make to our national life"-John F. Kennedy
Author:
Prof. Neha Sharma,
EN Department
KIET Group of Institutions