Delhi, India's capital, has undeniably become the centre of the country's top engineering universities. Delhi-NCR is a popular destination for students aspiring to earn their B. Tech degrees from all over the world. Many B. Tech hopefuls choose to attend one of the elite institutions in Delhi NCR because of its reputation for housing India's finest private engineering schools and its access to state-of-the-art facilities.
The lucrative job prospects that come with a Bachelor of Technology degree make it a popular choice among Indian students. Finding the correct engineering concentration is a crucial first step in the application process. The majority of science majors plan to enter the engineering field. Successful completion of engineering entrance exams like JEE Mains is a prerequisite for enrolment in the top engineering programs. Every engineering student has the same dream: to graduate from the greatest engineering institution, where they will be surrounded by state-of-the-art facilities, taught by seasoned professors, and offered the best campus placement opportunities. B. Tech has become a popular engineering degree among students who hope to enter a competitive job market in the future. Choosing the best engineering school is a crucial step for any student pursuing a Bachelor of Technology degree. Students in the Delhi-National Capital Region who have taken JEE Mains and are now seeking the best B.Tech programs should take a variety of things into account.
The training and placement office is the best resource for information on the institute's success rate in helping students secure employment following graduation.
Faculty Student Ratio
College applicants should give careful consideration to the faculty-to-student ratio. Institutions with a high ratio of teachers to students are ideal. Students interested in ENGINEERING ADMISSION 2021 or related programs should take note.
The National Institutional Ranking Framework (NIRF) is an excellent resource for anyone considering applying to a university or institution in India for either undergraduate or graduate study. The Ministry of Human Resource Development (MHRD), Government of India, uses the National Institutional Ranking Framework (NIRF) to determine rankings for universities in India.
Financial Aid
If a student receives financial aid in exchange for working on campus as a tutor, research assistant, or other similar position, the college is engaging in work-study. Top universities also provide students with financial support to take part in extracurricular activities like sports, cultural events, conferences, workshops, and seminars. Perfect College also provides students with incentives for doing well on university exams. Learn all you can about the college's financial aid program.
Research and development experience gained as part of undergraduate coursework, both in the form of independent studies and capstone projects, looks great on a resume after graduation. Best College also facilitates international student exchange programs. The college's research and development efforts are a good place to start exploring for B. TECH ADMISSION 2023-24.
You may learn more about the quality of colleges that are recognized by the UGC and the AICTE by looking at their NAAC accreditation status. The UGC NAAC assessment committee is very credible, and their accreditation rankings for engineering schools are among the most prestigious in the world. Colleges with NAAC accreditation are widely acknowledged to offer superior learning environments, teaching faculties, and physical facilities.
The MHRD NBA visiting review committee grants NBA Accreditation to individual technical education colleges and departments. Accreditation from the NBA shows that the college has met all of the standards set out by the Ministry of Human Resource Development (MHRD) and the All India Council for Technical Education (AICTE).
A college's ability to foster its students' leadership, teamwork, and communication skills can be gauged by the quality of the clubs and cultural events it offers. Check into the college's club and cultural offerings before committing to attending.
Medical and Other Campus Facilities
College applicants should investigate the school's health and wellness resources before enrolling there. A prospective student investigates the college's dining halls, cafeteria, gym, library, night canteen, counseling centre, etc. If the college invests in these areas, its students will be healthier and happier as a result.
The term "centre of excellence," or "COE" for short, refers to a group, shared space, or other institution that serves as a hub for related activities such as thought leadership, best practices, research, support, and training.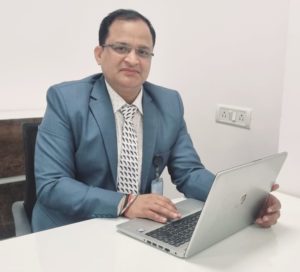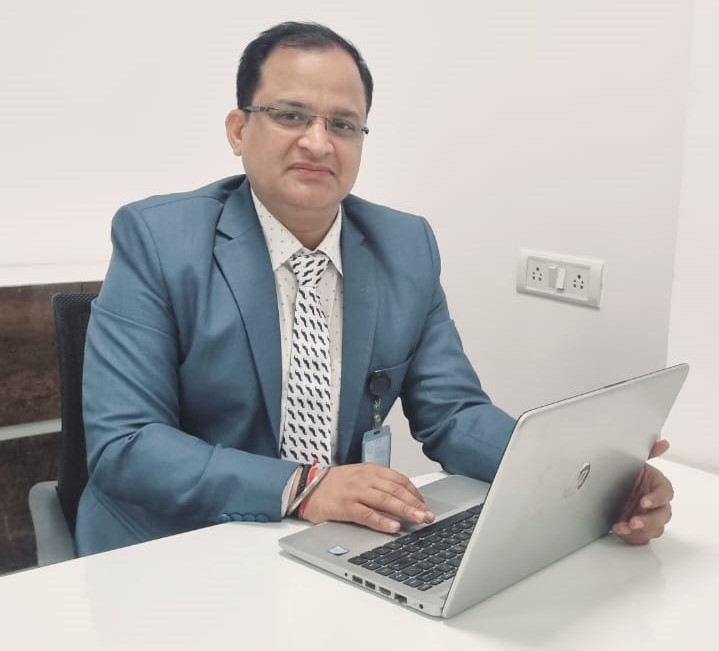 Author:
Dr. Manish Bhardwaj
Department of Computer Science and Information Technology
KIET Group of Institutions, Delhi-NCR