College is more than simply a place to earn a degree; it's an opportunity to develop as a person and find your niche in the world. In addition to preparing you for the workforce, a university plays a crucial role in expanding your horizons and making you a more dynamic and knowledgeable individual. Therefore, selecting the right higher education institution is crucial. With a plethora of educational opportunities available, how do you choose the right college?
Here are the key factors that define why KIET Group of Institutions is the best choice for students in Delhi NCR:
Recognitions and Accreditations
Beyond the Classroom
Placements
Industry Exposure
Affordability
Campus and Infrastructure
Faculty Student Ratio
NIRF Ranking of the College
Research and Development opportunities
NAAC Accreditation
NBA Accreditation
Student Club and Cultural Activities
Recognitions and Accreditations
Before enrolling, it is important to verify whether the college you are considering has been approved by a governing body. This is one of the most convenient ways to determine if a college meets the basic academic requirements for university study. Keep in mind that within the same college, different departments may have their own sets of accreditations. For example, if you intend to pursue a Bachelor of Technology (B. Tech.), you should verify whether the college's B. Tech program is recognized and accredited.
Beyond the Classroom
Even if you excel in the classroom, it is the real-world experience gained from participating in extracurricular activities such as Smart India Hackathons, Kavach Hackathons, SAE INDIA, various Coding Clubs, STARTUPs, Entrepreneurship, and Innovation Activities that will set you apart in the job market after graduation. Engaging in relevant activities like debating, acting, sports, storytelling, music, and community service provides excellent exposure. These extracurricular activities are ideal for developing your interests and enhancing your resume. Therefore, it is important to ensure that the college offers an appropriate setting and facilities to support such pursuits.
The placement assistance provided by the college will greatly contribute to kickstarting your career. Here are some questions you should ask when choosing a college:
a) Which companies visited the campus last year?
b) How many students received job offers?
c) What was the average salary package?
Opting for a college with a strong placement record will significantly increase your chances of securing a good job. The placement record also reflects the reputation that the college holds in the industry.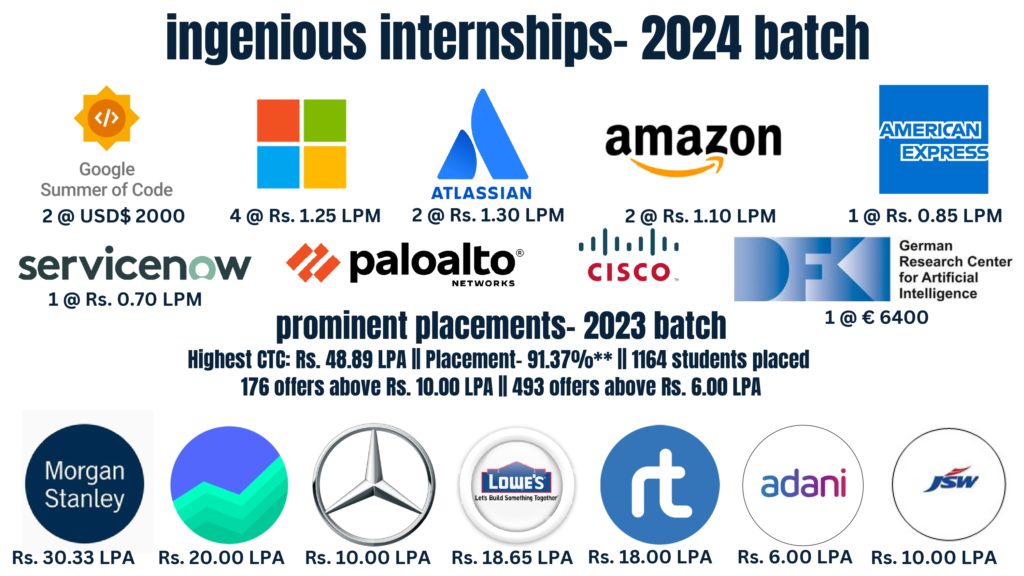 Practical, hands-on experience can be invaluable when searching for a career after graduation. Ensure that the college you choose has resources to assist you in finding relevant internships before making a commitment. Many top colleges in the Delhi-National Capital Region (NCR), such as the KIET Group of Institutions, provide students with opportunities to engage in original research through internships and capstone projects with local businesses.
Affordability
One must seriously consider the issue of cost. The overall cost of the program should not put you in a position where you cannot afford it. Expenses such as transportation to and from the university, meals, housing, testing fees, etc., should be included alongside tuition. You should also check if the university provides financial aid in the form of scholarships. The KIET Group of Institutions boasts a prime location, making it the preferred admissions destination for Delhi and the National Capital Region (NCR) as a whole.
During your college years, you will invest some of the most formative years of your life. Therefore, you should ensure that the college you are interested in has both a lively campus and high-quality facilities. Opt for a campus where everything you need is in close proximity to each other. The KIET Group of Institutions provides an ideal setting for higher education due to its abundance of greenery, modern laboratories, sports and fitness centers, dining halls, and high-speed network connections. KIET's state-of-the-art online classrooms and other resources allowed classes to continue uninterrupted during the recent Corona Pandemic 2019 and other public health emergencies.
 Faculty-to-Student Ratio
College applicants should carefully consider the faculty-to-student ratio. Institutions with a high ratio of teachers to students are ideal. Students interested in ENGINEERING ADMISSION 2021 or related programs should take note.
The National Institutional Ranking Framework (NIRF) is an excellent resource for anyone considering applying to a college or institution in India for undergraduate or graduate study. The Ministry of Human Resource Development (MHRD), Government of India, utilizes the National Institutional Ranking Framework (NIRF) to determine rankings for universities in India.

Research and Development Opportunities
Gaining research and development experience as part of undergraduate coursework, including independent studies and capstone projects, adds value to your resume after graduation. The best colleges also facilitate international student exchange programs. Exploring the college's research and development efforts is a good starting point for B. TECH ADMISSION 2023-24.
NAAC Accreditation
You can assess the quality of colleges recognized by the UGC and the AICTE by examining their NAAC accreditation status. The UGC NAAC assessment committee is highly credible, and their accreditation rankings for engineering schools are among the most prestigious worldwide. Colleges with NAAC accreditation are widely recognized for offering superior learning environments, teaching faculties, and physical facilities.
The MHRD NBA visiting review committee grants NBA Accreditation to individual technical education colleges and departments. Accreditation from the NBA indicates that the college has met all the standards set by the Ministry of Human Resource Development (MHRD) and the All-India Council for Technical Education (AICTE).
Student Clubs and Cultural Activities
The ability of a college to foster students' leadership, teamwork, and communication skills can be evaluated by the quality of its clubs and cultural events. Before committing to attending, inquire about the college's club and cultural offerings.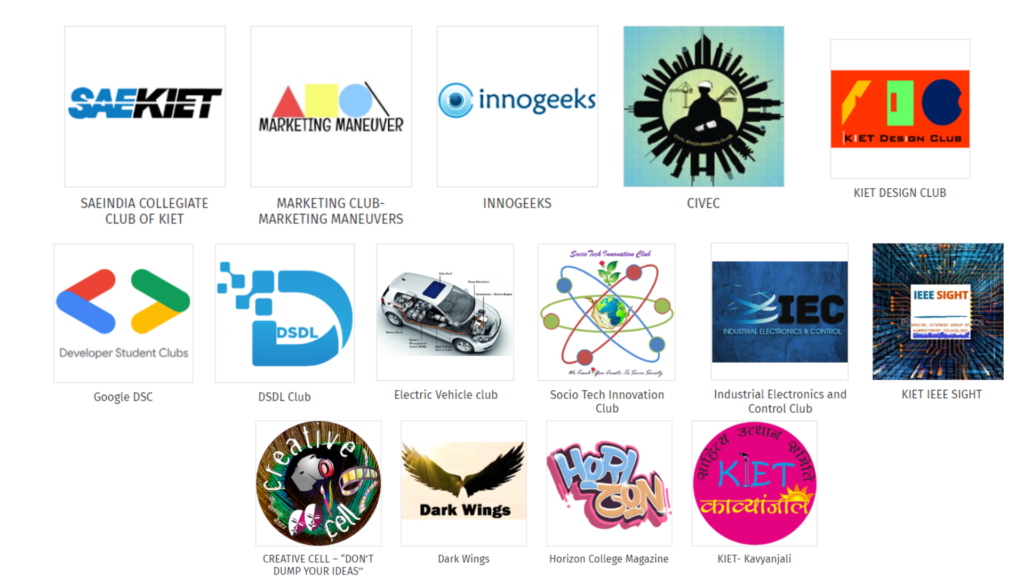 KIET Group of Institutions is situated in Ghaziabad (near Muradnagar) on Ghaziabad-Meerut (NH- 58) road. Good connectivity to KIET is available from Delhi airport, major railway stations (Hazrat Nizamuddin, New Delhi, Old Delhi, Ghaziabad) by busses and taxis. You can access the college with a fast route of RAPID Train (H Nizamuddin to Meerut). Duhai Station is nearly 1 Kilometre from the College so it is very easy to access the college.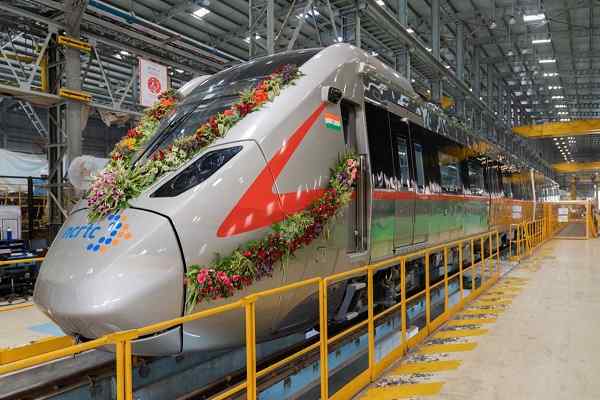 Remember that ultimately, your success will depend on several factors beyond just choosing the right college. How effectively you apply what you have learned in college to real-world situations is crucial.

Written By:
Dr. Manish Bhardwaj
Department of Computer Science & Information Technology,
KIET Group of Institutions, Delhi-NCR