Classroom
A dedicated floor is provided for classrooms in KSM building which are state of the art, air conditioned and have all modern teaching aids including audio video systems, LED projector, white boards etc.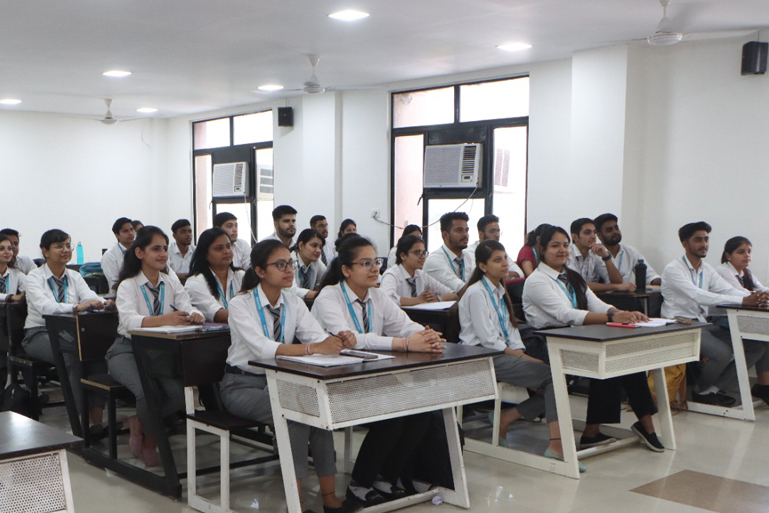 Finance Lab
To help finance students gain insight into financial softwares, this lab is equipped with 30 terminals with high bandwith internet connection. Department has partnered with Tally and MARG ERP, both of which are widely used financial management and reporting software and all the terminals are equipped with recent versions of the softwares. Apart from it, the lab also facilitates live stock market trading, demat and trading account for trainees etc.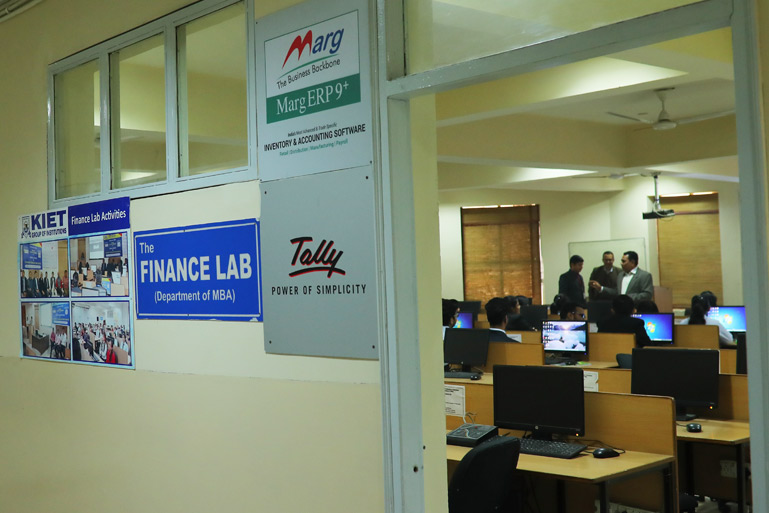 Finance and Tally Lab
A value added offering, KSM has a dedicated Finance and Tally Lab for honing the financial acumen of students. Apart from providing training on ERP softwares like Tally and MARG ERP, this lab also provide a chance for simulative environment for stock market trading. The lab has a capacity of 30 students and has all the teaching aids.