ME Classrooms
With 3 spacious classrooms in the D-block for the 2nd year students and 6 classrooms in the C-block for the 3rd and 4th year students are well-fitted with the essential requirements of today's ICT based teaching and learning methodology. The white-boards, projectors, and audio systems enhance the teaching - learning process and assist the students in becoming better professionals of tomorrow.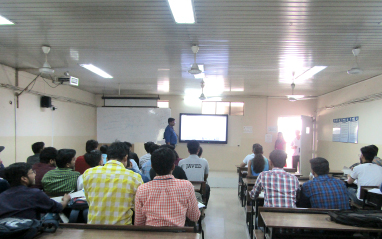 Measurement & Metro-logy Lab
The aim of this lab is to provide the foundation of dimensional measurements such as line or end measurements. After understanding the lab the students shall be able to identify the basic measurement terms & instruments and develop new measurement methods accurately & precisely.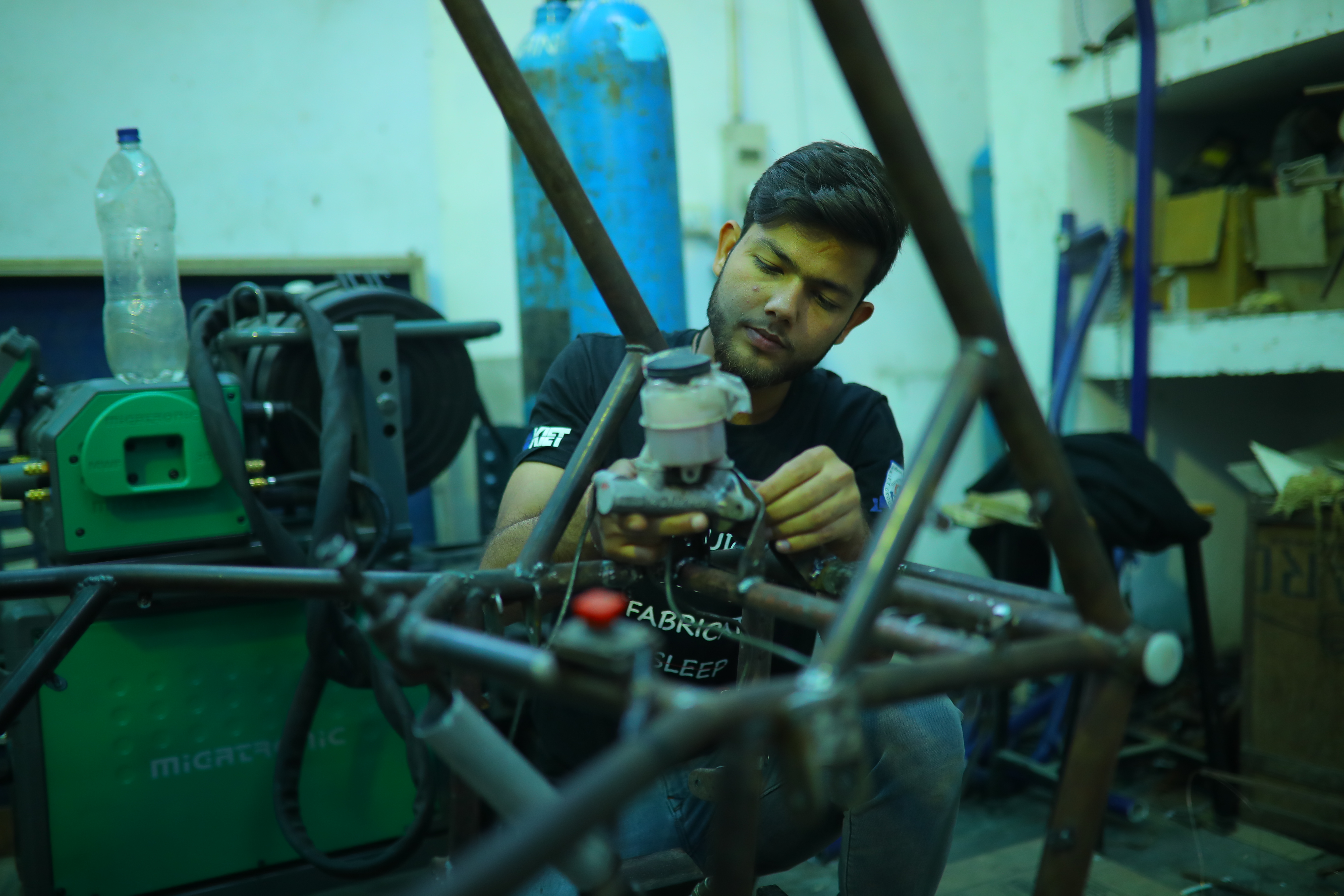 Centre for Automotive Mechatronics
The Centre runs Advanced Diploma in Automotive Mechatronics (ADAM) course. The course is developed to respond to the clear demand in the service sector of Automotive Industry and during the course enrolled candidates got equipped with advanced level skills that provides them success in this competitive environment. The highly specialize ADAM course contains Electrical, Mechanical, Electronics/ Embedded system, Vehicle Systems and Soft Skills modules. The Centre also provides skill development trainings to the B. Tech Mechanical Engineering students for enhancement of their employability.