EN Classrooms
Adequate facilities are available in the department for conduct of lectures, tutorials, seminars, and meetings. A total of nine classrooms, seminar room, a mini conference room and a meeting room are available for this purpose. These rooms are well ventilated and spacious and are equipped with chairs, tables, white boards, smart boards, podium ,overhead projector and LCD projector. Each classrooms are fitted with dedicated LCD projector.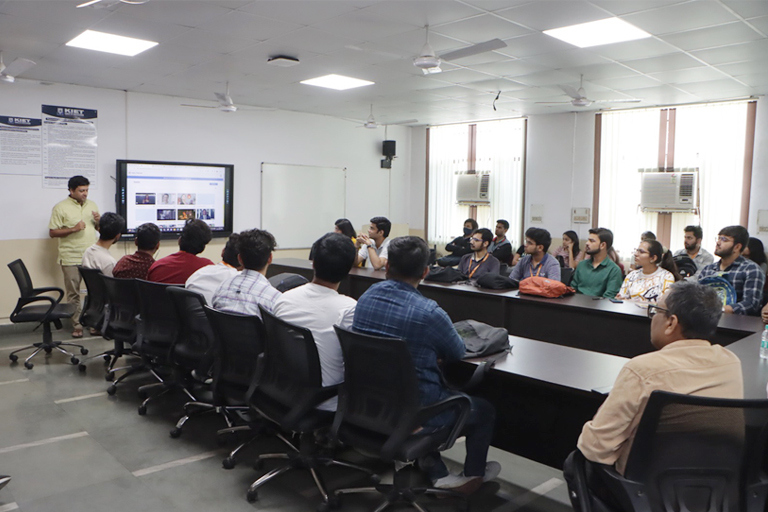 Electrical Engineering Lab
Electrical Engineering lab caters to the needs of first year students of all batches. This lab houses all the experiments such as different network theorems verification, speed control of different machines, load test on different machines & transformer, which illustrates the basic theory related to Electrical Engineering and gives in depth practical knowledge of the electrical machines & equipment.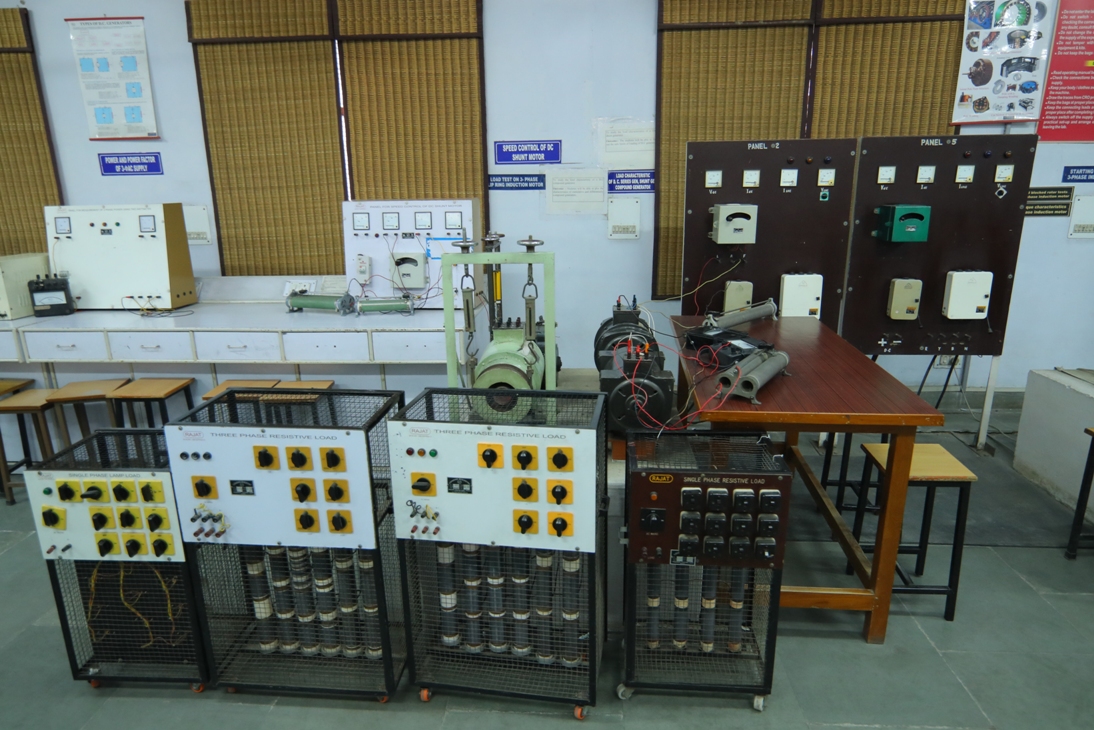 Power Engineering Technologies & Clean Energy Integration (PET&CEI)
"Centre of Excellence for Power Engineering Technologies and Clean Energy Integration" is one of the centre of KIET Group of Institutions Ghaziabad established by Department of Electrical and Electronics Engineering in March 2019. It is one of centres in Dr. A.P.J. Abdul Kalam Technical University (AKTU)Lucknow, working in power engineering applications included clean and renewable energy system technologies. The intention is to create a platform with multi-disciplinary environment in area of power engineering and renewable energy technologies for experts, researcher, academicians, students and industry.